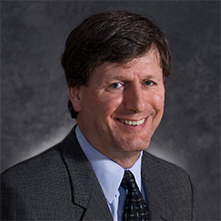 Steve Cambone
Dr. Cambone was recently appointed Associate Vice Chancellor of the Texas A&M University System and Professor of Practice in the College of Engineering of Texas A&M University.
Prior, Dr. Cambone worked for several years as an independent consultant. Drawing on his extensive experience in government and business, he advised public and private sector leaders and managers in strategic plans and planning, operations, resource allocation and the use of technology to transform operations and business practices to increase capability and effectiveness, improve efficiency and achieve mission or financial objectives.
He is the founder of Adirondack Advisors, LLC, and is an advisor to start up technology companies, public and private companies that service the national security market and to non-profit organizations. Dr. Cambone sits on the Proxy Board of MDA IS LLC and chairs its Government Security Committee and on the Special Security Board of Elbit Systems of America. He has served as the Thomas W. Smith Senior Fellow at the Ryan Center, Villanova University and is currently an adjunct faculty member at Johns Hopkins University.
From 2007-2012 he served in senior corporate positions for QinetiQ North America (QNA), including the Senior and later Executive Vice President for Strategic Development, as well as the President of QNA's Mission Solutions Group.
Prior to joining QNA, Dr. Cambone served from 2001-2006 in the Department of Defense. During that time he was twice nominated by President Bush and confirmed for senior positions in DoD, including as the first Undersecretary of Defense for Intelligence, responsible for the oversight of DoD's intelligence policy, activities and budgets and its relationship with the Director of National Intelligence and the broader Intelligence Community. Dr. Cambone was awarded the DoD Distinguished Public Service Medal by the Secretary of Defense, and the National Intelligence Distinguished Service Medal by the Director of National Intelligence.
He was a Senior Fellow at the Center for Strategic and International Studies and Director of Research at the Institute for National Security Studies at the National Defense University. He is a member of the Advisory Board of the Intelligence and National Security Alliance (INSA) and the Advisory Board of the Volgenau School of IT and Engineering at George Mason University.
Dr. Cambone received his Ph.D. and Master's degrees in Political Science from Claremont Graduate School and his Bachelor's degree in Political Science from The Catholic University of America.