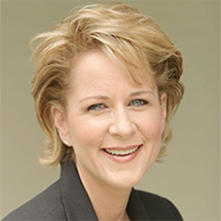 Victoria Clarke
As head of Global Corporate Affairs (GCA) for SAP, Torie Clarke is responsible for building credibility for SAP's vision and strategy with priority audiences. In this capacity, she oversees executive and regional media relations, employee communications, analyst relations and corporate social responsibility.
Clarke is a highly respected communications leader in both the public and private sector. Her distinguished career includes working as U.S. Assistant Secretary of Defense for Public Affairs and as a senior public relations counselor to Comcast Corporation.
A published author, she has been a featured guest on programs ranging from ABC's This Week to The Daily Show with Jon Stewart. Clarke graduated from George Washington University.