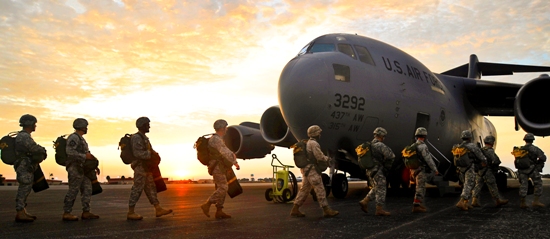 FOR IMMEDIATE RELEASE
December 16, 2013
Washington, D.C. - The Rumsfeld Foundation is pleased to announce its 2013 grants to organizations supporting active duty troops, veterans, the wounded, their families and the families of the fallen.
These grants, totaling $833,048 will assist our partners in providing a wide range of support for service members and their families including educational scholarships, outdoor rehabilitative therapy, mentorship and career counseling, assistance for the wounded and their caregivers, and daily necessities for deployed troops. For a complete list of the organizations the foundation supports and more information on their activities, please visit our partners page.
Our grants this year went to impressive organizations such as the Travis Manion Foundation, in support of their work honoring the fallen and promoting service to community and country, The Mission Continues, in support of their fellowships for wounded and disabled veterans to serve in their communities, Rivers of Recovery, in support of their rehabilitative therapy for wounded veterans through outdoor experiences, and Homes for our Troops, in support of their efforts to gather funds, building materials and labor to build new handicap accessible homes or adapt current homes for the most severely injured service members.
About the recent grants, Don and Joyce Rumsfeld said, "We are deeply grateful for the service of our troops and their families. It is an honor for our foundation to partner with these fine organizations that provide critical support to our service members and their families and give back to those who have sacrificed so much for our country."
The Rumsfeld Foundation, established in 2007, rewards leadership and public service at home and supports the growth of free political and free economic systems abroad. To this end, the foundation has four focus areas: supporting charities that benefit the men and women of the U.S. military and their families, graduate fellowships for students interested in public service, building linkages between young leaders from Central Asia to the United States, and global microfinance.
For more information about the Rumsfeld Foundation, please visit www.rumsfeldfoundation.org or our Facebook page.
To make a charitable contribution to the Rumsfeld Foundation, click here.
###
Follow us on Twitter and Facebook
Media Contact:
Sarah Conant
Executive Director
Rumsfeld Foundation
(202) 944-1304