We are delighted to share this blog shedding some light on the backbone of our Graduate Fellowship Program – our program Advisers. Behind the rising young leaders that comprise our Fellowship Network, is the support and guidance of these dedicated professors who recognize our Fellows' leadership potential and help them to advance in their academic and professional pursuits. We hope you enjoy getting to know a bit more about the accomplished members of our Adviser Network and the important role they have in our program.
ADVISERS 101
Our Graduate Fellowship Program is made possible by the dedicated involvement of a group of talented professors across the nation who serve as our program Advisers.
These individuals have been selected for their distinguished careers and extensive expertise in both public service and academia. In their current roles as professors or directors of academic programs, they are the Foundation's critical source for scouting exceptional graduate students with leadership potential who aspire to work on some of our nation's most pressing challenges.
With the expert guidance of our Advisers, the Foundation has been delighted to support over 175 graduate scholars with $3.4+ million in grants since 2009.
---
ADVISER ROLES

Advisers play a variety of key roles within the Fellowship Program: for the Fellows we support both during and after their Fellowship period, and for our network's ongoing events and programming. Each year, Advisers partake in a competitive closed nomination process during which they are able to put forth a maximum of two candidates that they deem as their top prospects for a potential Fellowship grant. If their candidate is selected, an Adviser's role then continues in a mentorship capacity, working closely with their grantee over the academic year to follow.
Advisers also serve as speakers and subject matter experts at program events, sharing their expertise with Graduate Fellows. Additionally, Advisers provide important feedback and advice to the Foundation on the program's broader strategy and development.
---
REPRESENTING TOP UNIVERSITIES NATIONWIDE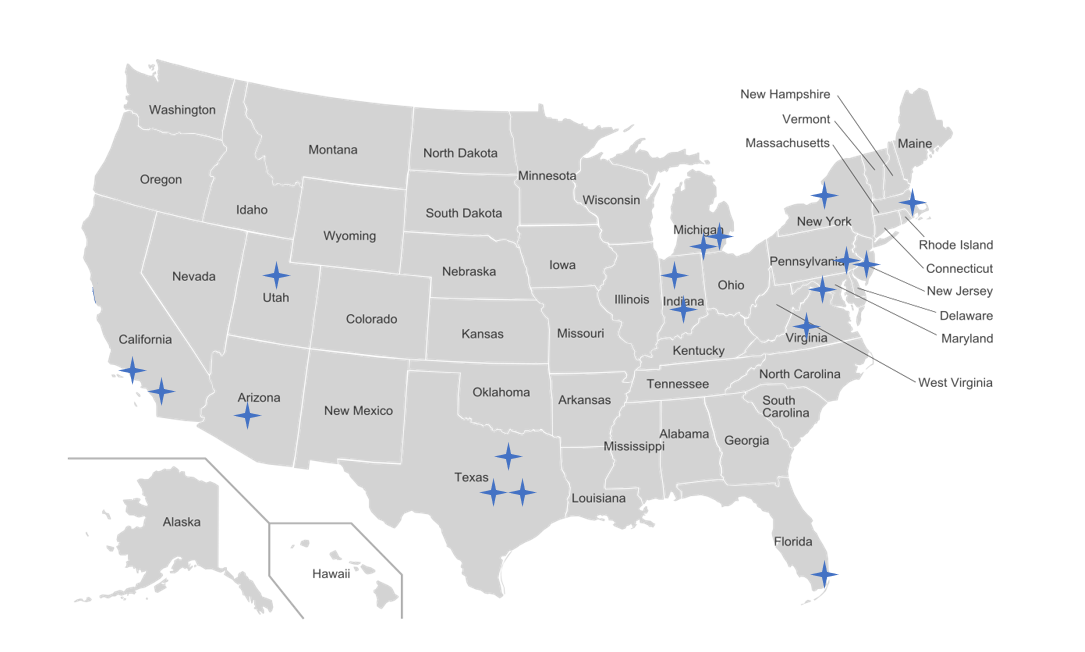 Our 23 current Advisers are located across the United States and offer linkages to diverse student populations. At this time, Advisers are based at the following universities:
Arizona State University, Brigham Young University, Claremont Graduate University, University of Dallas, Georgetown University, George Mason University, The George Washington University, Harvard University, Hillsdale College, Indiana University, The Institute of World Politics, Johns Hopkins-University-SAIS, University of Miami, University of Michigan, Missouri State University, Pepperdine University, Princeton University, Purdue University, Syracuse University, The University of Texas at Austin, Texas A&M University, University of Virginia, Villanova University
---
ADVISER ACCOLADES

Advisers' backgrounds include many significant accomplishments and honors as displayed above. Apart from their academic achievements and important contributions to our nation, some impressive posts and awards that our current Advisers have held include: members of international commissions; members of the U.S. military; fellows at research institutes; former U.S. administration officials; former and current agency and center directors; former campaign advisors; and recipients of distinctions and awards such as the Presidential Citizens Medal, Department of Defense Medal for Meritorious and Outstanding Public Service and the Distinguished Public Service Medal.
---
ADVISER EXPERTISE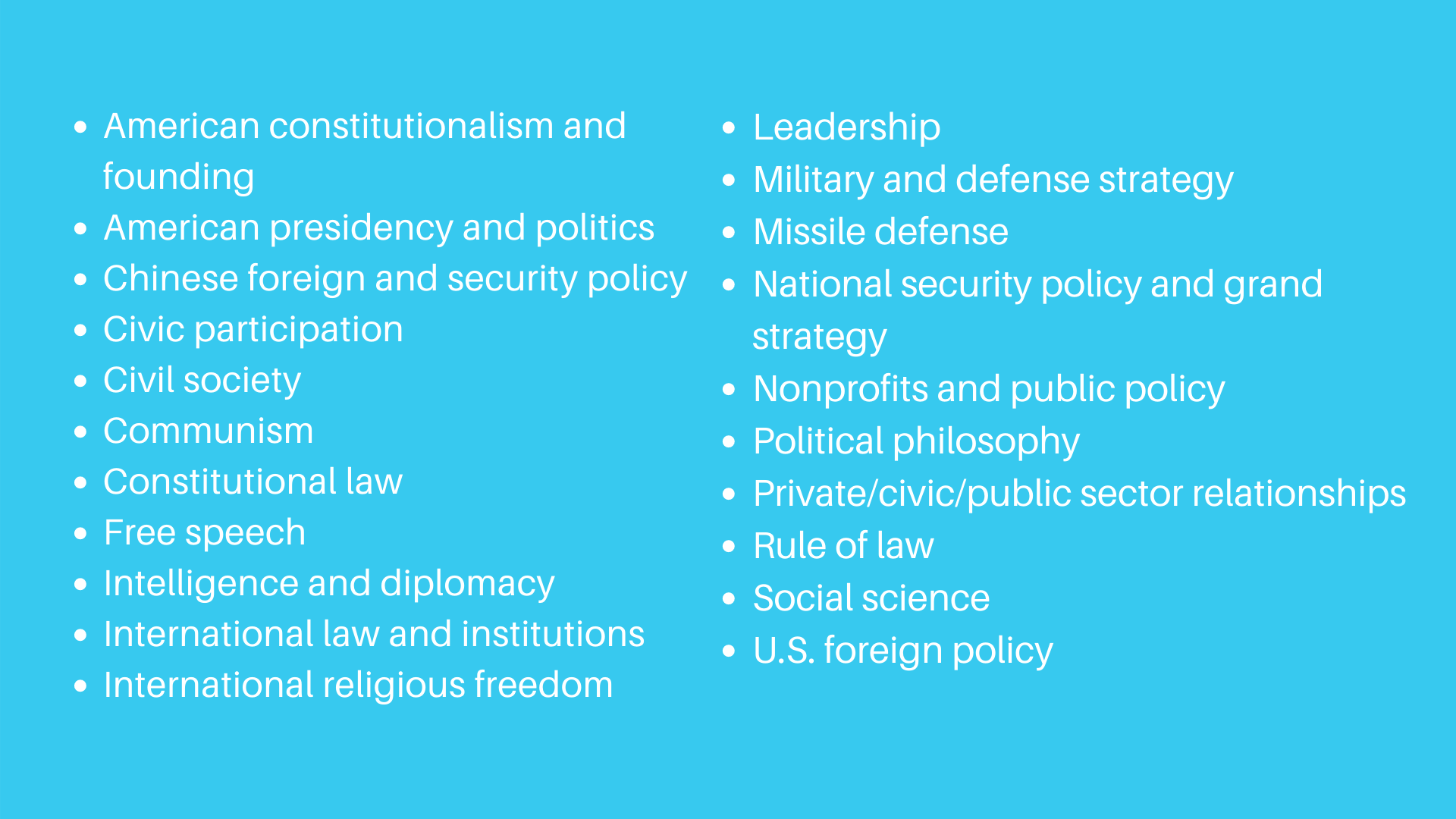 The Foundation and our Fellowship Network members benefit from an extensive range of subject matter expertise covered by our Advisers, a sample of which is included above. Advisers have been featured in panels and breakout sessions at our Annual Conferences and other events speaking on topics like: Insights on Paths of Public Service, The Intersection of Academia and Policy, Defense and National Security, Reflections on Leadership, The Lincoln-Douglas Debates, Contempt Culture, Missile Defense Policy, Foreign Policy Challenges and Opportunities for the New Administration, Educating Future Public Servants, Restoring Trust in American Government and Institutions, The Constitution and America's Founding Principles, Civilian-Military Relations, Civil Discourse and Bridging Polarization, Great Power Competition and more…
---
WORDS FROM OUR ADVISERS
The success of our Graduate Fellowship Program is undoubtedly due in large part to our Advisers dedication to the program and the top-rate students that they nominate. We are grateful for the many critical roles that they play in our Fellowship Network as well as more broadly in educating and inspiring our nation's next generation!