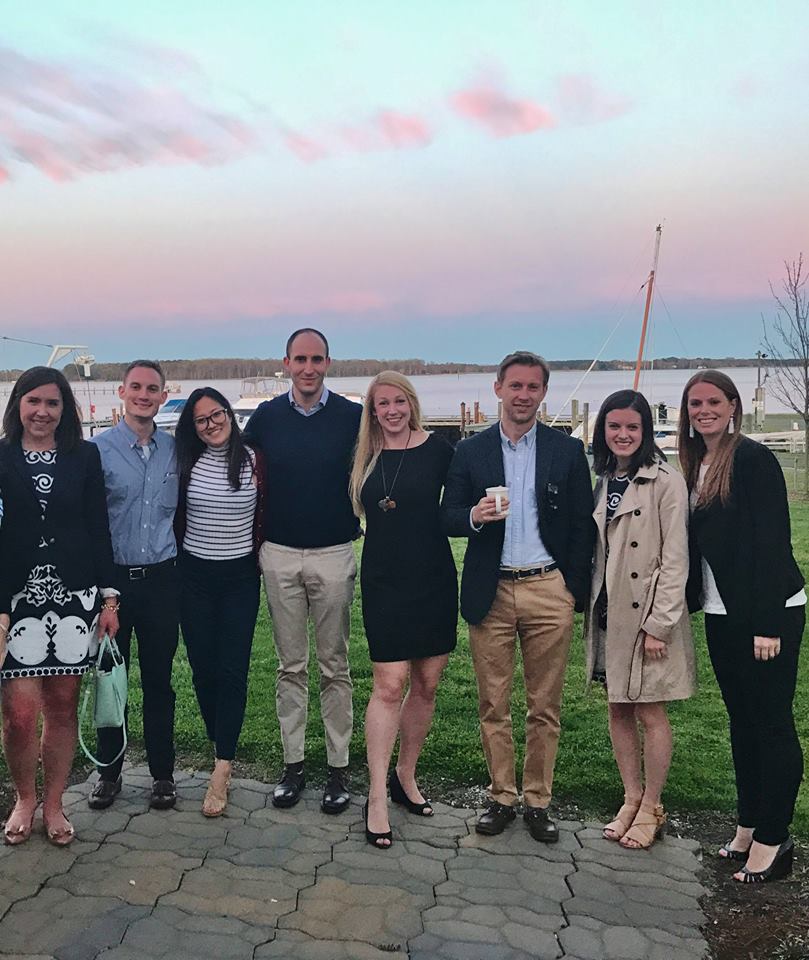 On Saturday, April 8th the Rumsfeld Foundation hosted a Spring Retreat for Fellows and Advisers of its Graduate Fellowship Program in St. Michaels, Maryland. Throughout the day members of the Fellowship network enjoyed the opportunity for discussion and networking as well as hearing remarks from speakers on leadership and public service.

The retreat began with a luncheon, followed by an interview with Torie Clarke, Foundation Board Member and Head of Global Corporate Affairs at SAP, after which she answered questions on her experience in communications across both the public and private sectors. To follow, Don Rumsfeld introduced the next speaker, the Honorable Edwin Meese III, former U.S Attorney General under President Reagan, who gave remarks and advice on lessons in leadership and responded to questions. The retreat came to a close with a reception and dinner overlooking the Miles River.
The Foundation leadership has been encouraged by the growing activity across the network of current and former Fellows of the program, and looks forward to continuing to focus on providing increasing opportunities for the network to engage in the period ahead.
Commenting on the events hosted for the Fellowship network, a former Fellow noted, "The events organized by the Rumsfeld Foundation energize and inspire me and stretch my thinking. There are no easy answers to the discussion topics and the discussions themselves invite so many views and opinions. We are engaged to think about everything from education to scientific research to security and defense and always the role we can and should play as engaged citizens of a great nation."

Since 2008, the Foundation has provided more than 120 Fellowships totaling over $2.1 million to 98 graduate scholars, all with an interest in entering public service or serving in policy-relevant fields. To learn more about the Graduate Fellowship Program and the work of the Rumsfeld Foundation, please visit our website or the Foundation's Facebook page.