Luke's Wings: Reuniting Our Wounded Warrior Families – One Flight at a Time
In this latest piece in our Service Series, we asked our friends at Luke's Wings to discuss their mission and the meaningful and targeted work they do to keep ill and injured service members connected with their loved ones throughout their recovery. Read below to learn more about Luke's Wings important efforts as well as their current holiday campaign, "No Soldier Spends Christmas Alone," a unique opportunity for supporters looking to bring some holiday cheer to a military family this season.
.
Luke's Wings was founded in 2008 with a specific mission: to provide complimentary airfare to wounded, ill and injured service members and their families during recovery and rehabilitation. Many are unaware that the government provides just three flights for immediate family to be at the bedside of their wounded warrior after sustaining an injury. Once those flights have been utilized, families are completely on their own to travel back and forth between their everyday lives and their new reality.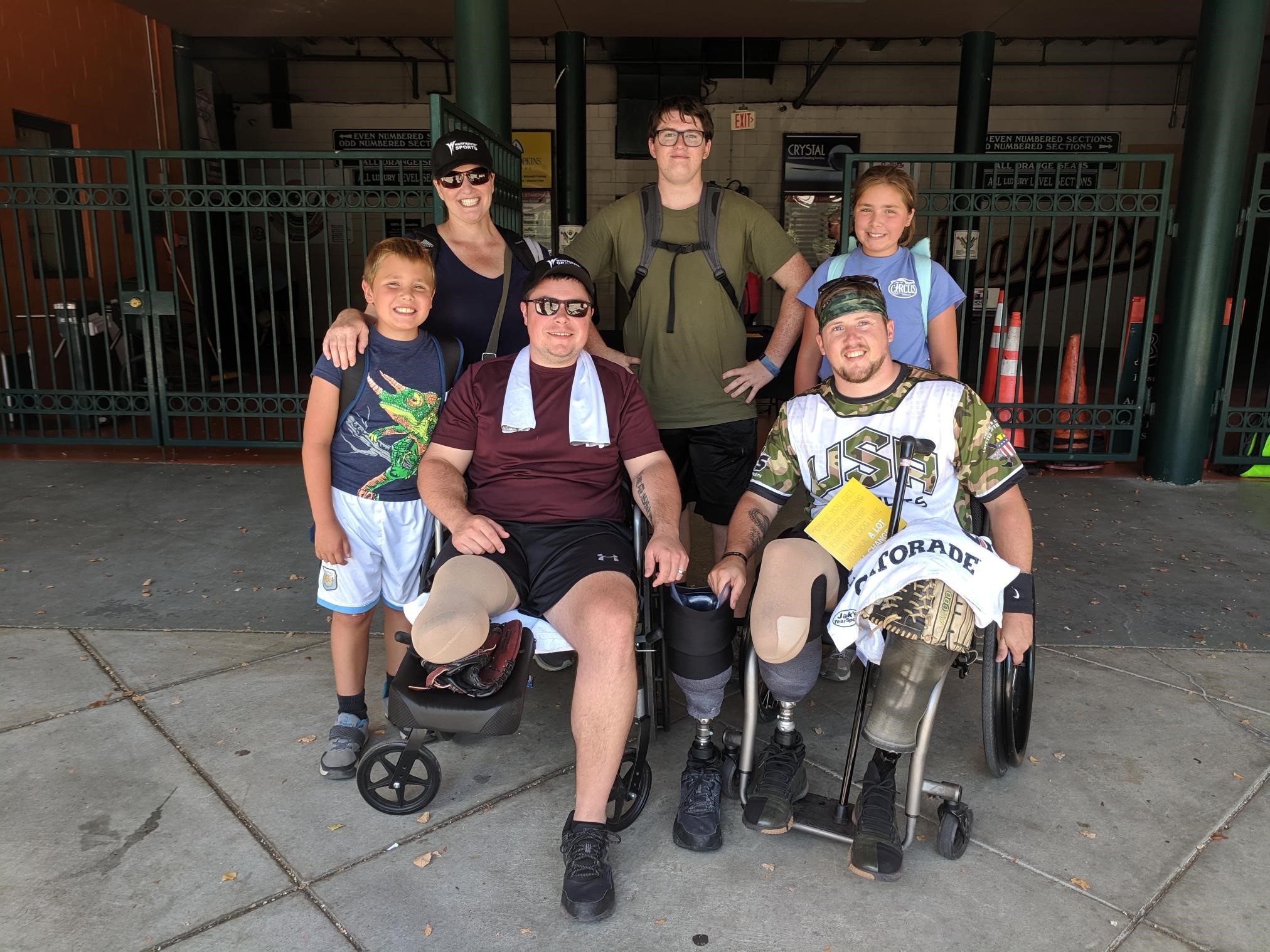 For the past 12 years, the generosity of our donors has allowed Luke's Wings to provide over 5,600 round trip flights to warriors recovering from both the visible and unseen wounds of war, veterans in hospice care saying their final goodbyes, and service members battling life-threatening illnesses from all across our great nation. Many of these service members receive care far from home and, due to costly travel, remain separated from loved ones, especially during the holiday season.
Year after year, we have seen no greater need for families to be together than during the holidays, a time known for generosity and togetherness. For this reason, Luke's Wings launched the No Soldier Spends Christmas Alone campaign which aims to reunite 200 deserving military families around the country between Veterans Day and New Year's.
"Many people don't realize how many wounded, ill, and injured service members will be alone in a hospital bed on Christmas morning," noted Fletcher Gill, Founder and CEO of Luke's Wings. "Our goal is to send as many home as possible, or to bring their entire family to their bedside, so that they may spend Christmas morning with their families, as we spend Christmas morning with ours."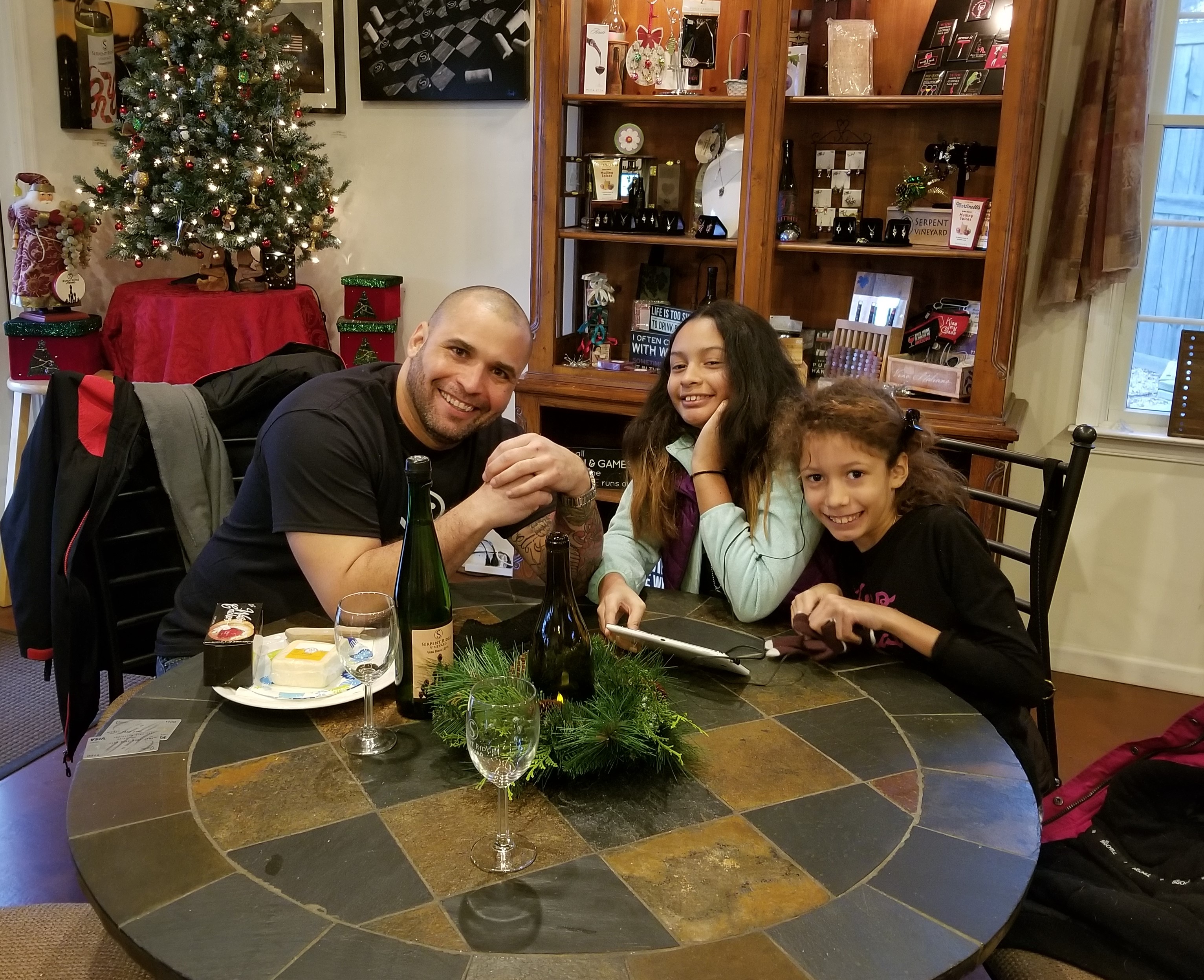 With the support of our donors, Luke's Wings is able to provide flights to service members like U.S. Army Specialist Miguel A. (Ret.). Specialist Miguel A. was injured while completing a training exercise during his deployment to Kuwait. While his unit prepared to push into Iraq, Miguel sustained intense injuries to his back, including spondylolisthesis from a fracture on his L5 vertebrae. Once arriving at Walter Reed National Military Medical Center for his long-term recovery, Miguel had surgery for the fusion of his L4 and S11 vertebrae and received an implanted Spinal Cord Stimulation device to assist with pain management. His motivation through it all? His two young daughters. We are honored to have provided flights for Miguel and his family to be together on several occasions, including for Christmas the past two years, and Luke's Wings will continue to be there for his family to provide flights throughout his recovery.
For many of our beneficiaries, the current uncertainty surrounding flying this year has presented new challenges for families to be together when they needed it most. This has meant delayed medical appointments, cancelled visits with loved ones and a critical gap in support as these men and women recover far from their loved ones. While we continue to book flights for those trips that just can't wait, Luke's Wings has also provided gas cards and other transportation support to ensure that no matter how near or far − by plane, train, or car − Luke's Wings will get you there.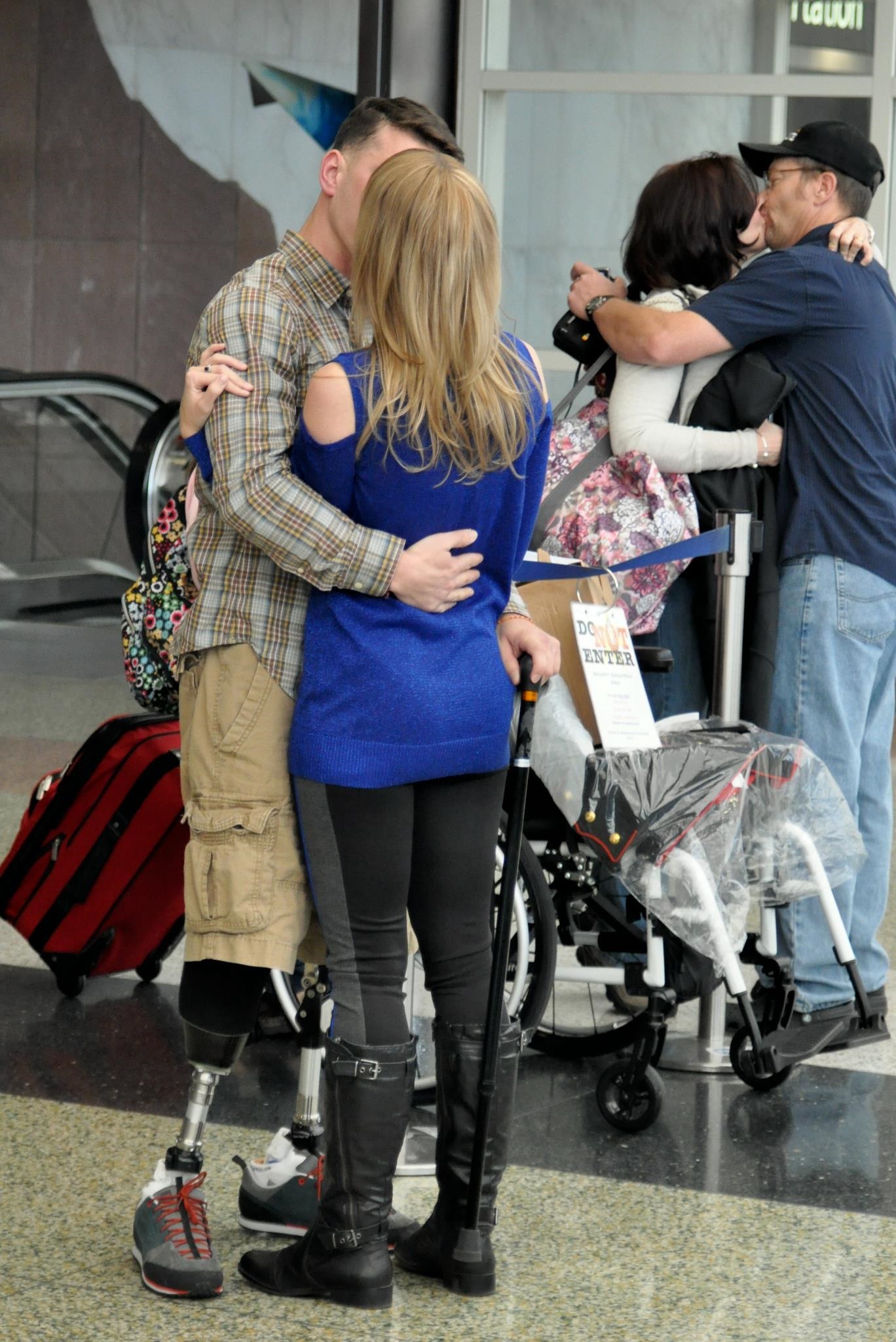 Contributions of any amount will make a difference in the life of a hero today. For every $350 donation, the average price of a flight, our donors will receive the 2020 Luke's Wings Christmas card and ornament to give as a gift, explaining that they have reunited a wounded warrior with their loved ones on Christmas morning, in their honor. For anyone who donates $50, they will receive the 2020 Luke's Wings ornament directly from our team. We hope you will consider this meaningful support as a perfect gift for the loved one who already has everything. To learn more about our No Soldier Spends Christmas Alone campaign, please visit give.lukeswings.org/2020.
Additionally, do you have any unused airline miles? Since 2012, Luke's Wings is proud to be one of 15 charities selected as a Delta SkyWish Partner. This means you can donate any amount of your unused miles free of cost! Donate your Delta Sky Miles directly to Luke's Wings today, allowing us to say YES to military families in need. These miles will help us book hundreds of flights for warriors in need. Visit lukeswings.org/ways-to-help/ to learn more.
As 2020 comes to a close, we can't help but reflect on a year that has been unlike any other in our organization's history. We thank our terrific community of donors for their steadfast support throughout it all and for continuing to help us lift the spirits of those we serve who have sacrificed so much for our nation!
.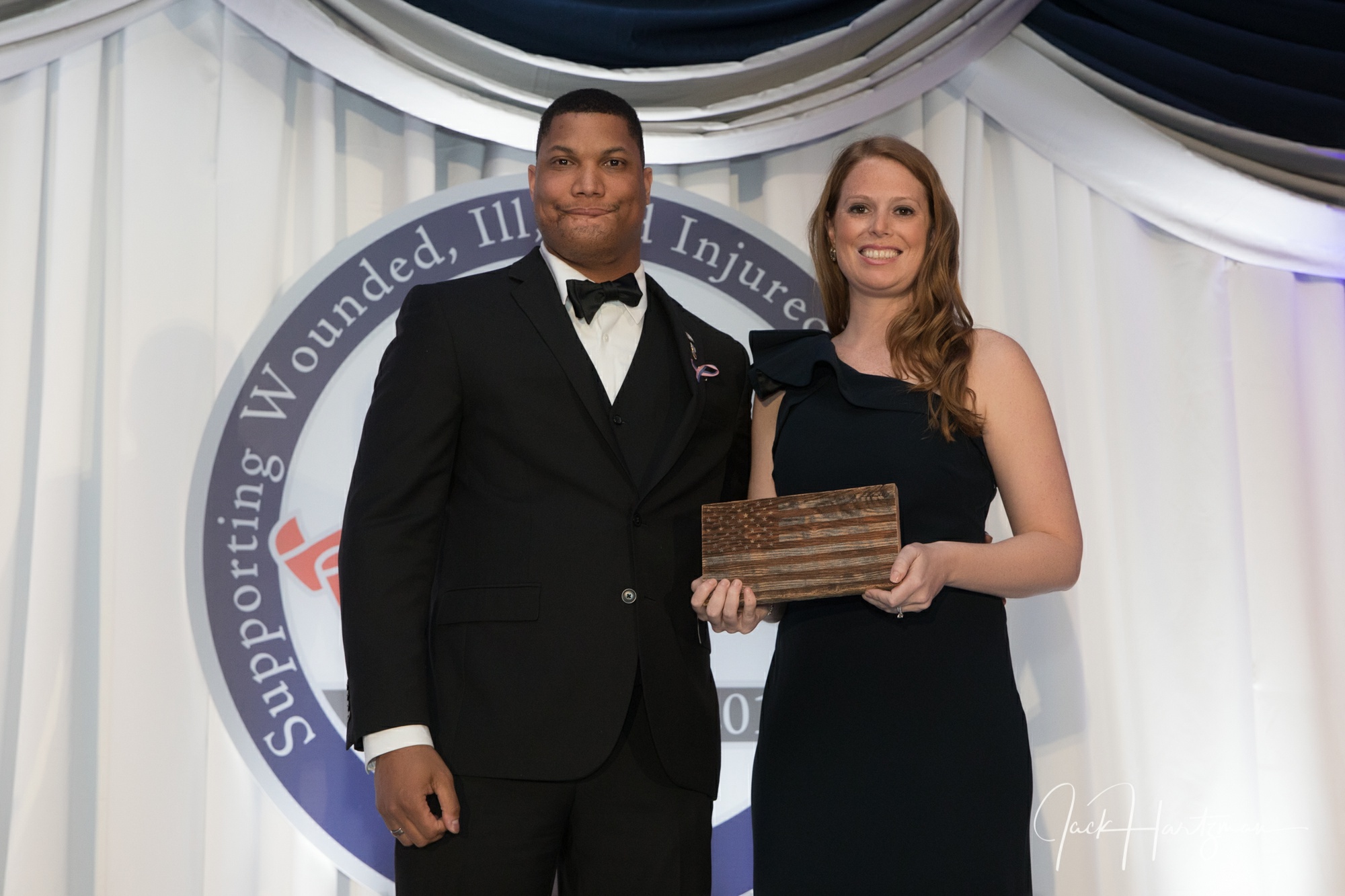 The Rumsfeld Foundation has been proud to partner with Luke's Wings for nearly a decade and to be counted among their longest standing donors with contributions totaling over $165,000 since 2011. Read more about the terrific military charities the Foundation has supported here and consider supporting the impactful work of Luke's Wings' dedicated team this holiday season.